My 2003 cold started great,idled fine too.
After it would reach to operating temp it would drop RPM and stall out when I lifted off the gas between gears.
I have a 5 speed and it's a very cold spell in January. I live in MI.
Turns out the Idle Air Control Valve was my problem. The plunger had carbon on the tip and the Throttle Body had some inside too.
This would not allow it to close all the way creating an "Internal vacuum leak", Leaning out the Fuel Air mixture that the computer could not compensate for.
Here is a dirty plunger.
Here is the dirty T/B intake port. Note all the grey material,looks like moon dust LOL. Also notice the two screw holes...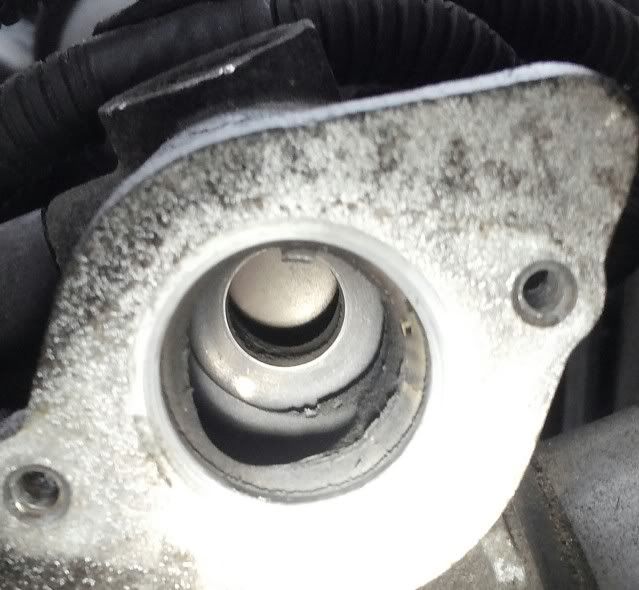 SO let's clean yours.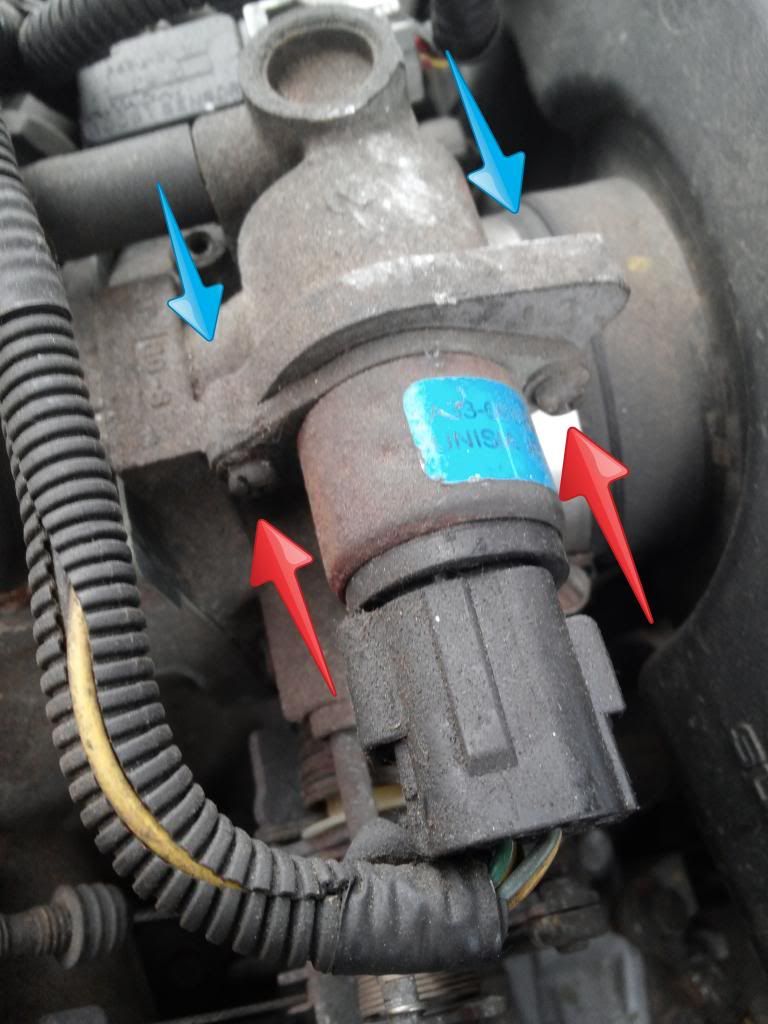 First disconnect the electrical connector at the base of the IACV. Then spray a penetrant where the blue arrows point, This is the open end of the two screw holes you've seen above.
Now aluminum and steel like to bond together over time.
Use a flat blade screwdriver and a hammer.
Put the screwdriver at the red arrows, Hold it firmly and then apply twisting force while you hit the handle with the hammer. This will send a shock down the screwdriver and then the screws and help break the bond.
Remove both screws and get the IACV off. Keep an eye on the small orange O-ring that you see in the dirty plunger photo.
Seafoam,WD-40,PB Blaster...almost anything will work for this. Spray a rag down and rub off the tip of the plunger and the base stem too.
Then spray the TB port and stick your finger in the rag and rub around the port. If you have a small plastic bristle brush you can use that too.
Next apply a very slight amount of anti-seize to the screws at their end. This will drag it over all the threads when you reinstall it.
Assemble is the reverse of removal. Tighten it snug,reattach the electrical connector. And you're good to go.