Well a few guys have done things to their grills, but Ive never seen any close up pics to know how they actually made it work, but Ive had this idea for awhile now, and with the weather warming up and school slowing down, I decided to start cutting up my grill. Ive removed it back when I painted it, and noticed some pretty large stress fractures, so now Ill be able to patch those up as well. Ok so heres what it looked like when I finished it last year.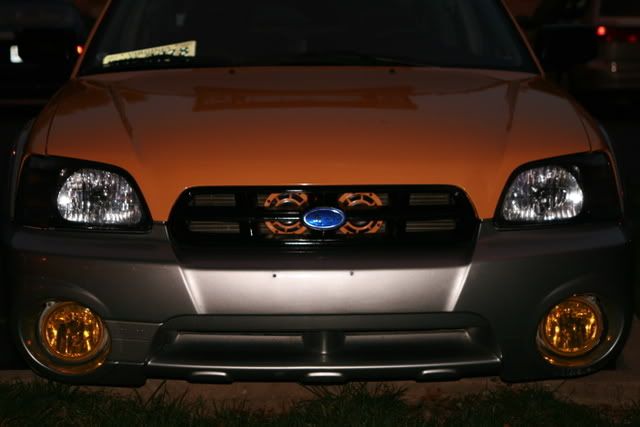 pic 1
These are the beams I planned to cut out with a dremel.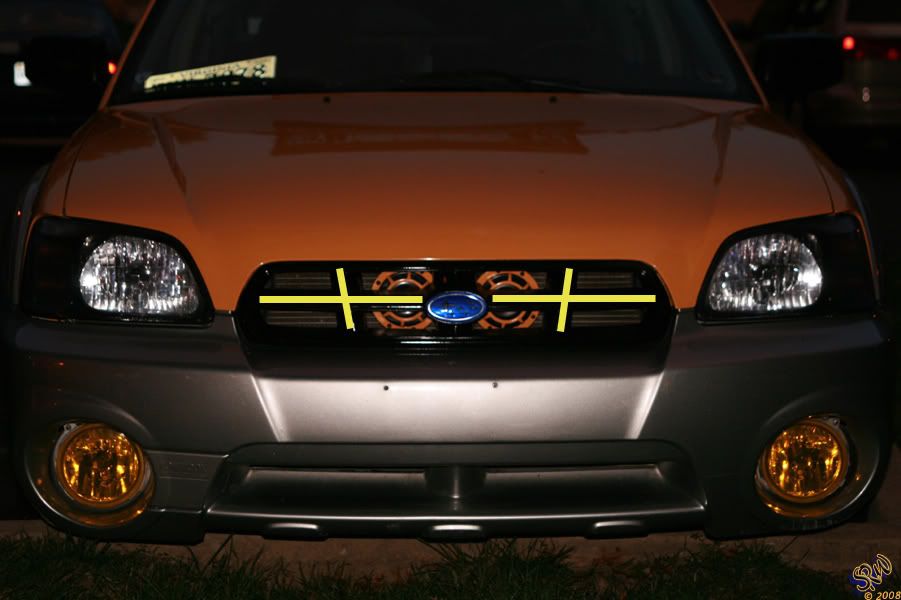 pic 2
So after a year of driving, it has started chipping and needed a repaint, so I decided to finally start my mod...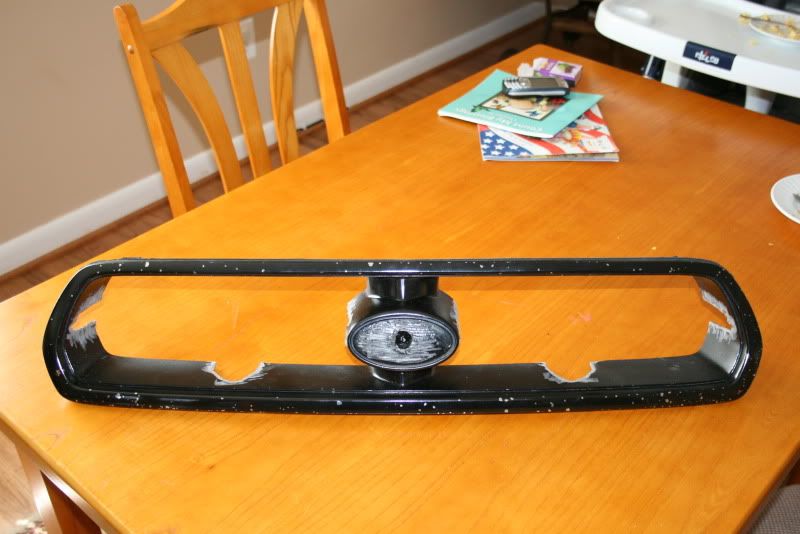 pic 3
I plan on filling the holes in and then putting some black mesh back there. Still looking for the right type of mesh pattern that I like.
pic 4
Ive never done anything like this, so I hope Im using the right stuff, for now, I went with some plastic weld type of epoxy stuff. I already went thru one tube, need to go get more tonight. and heres my progress. I used the cross member pieces, to fill in the holes. I just outlined them with a marker and then cut them out.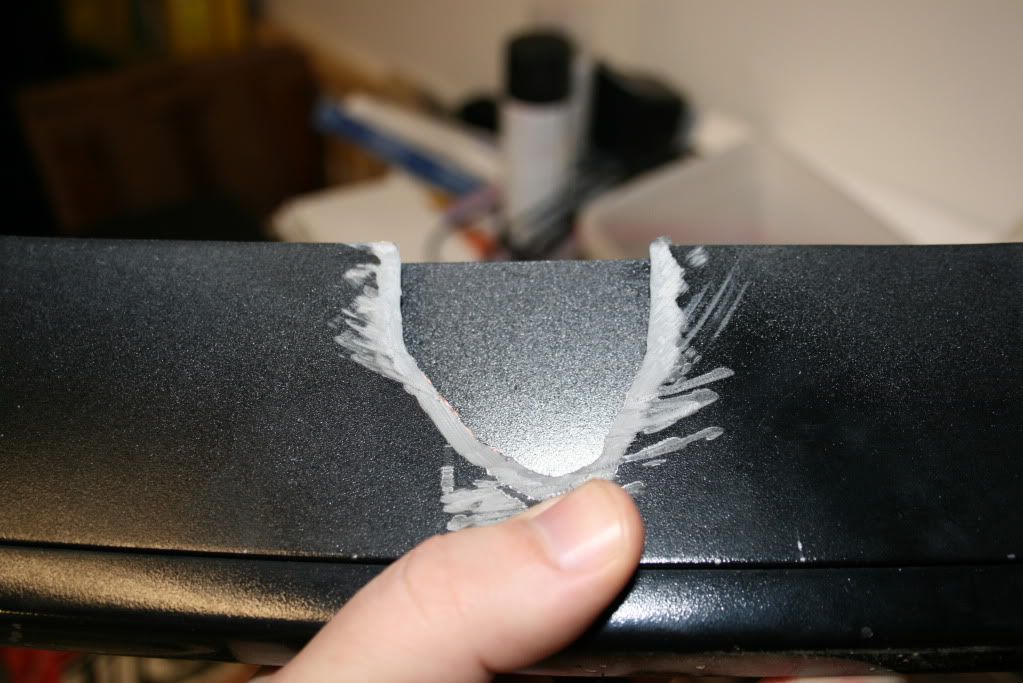 pic 5
and then started epoxying them in place.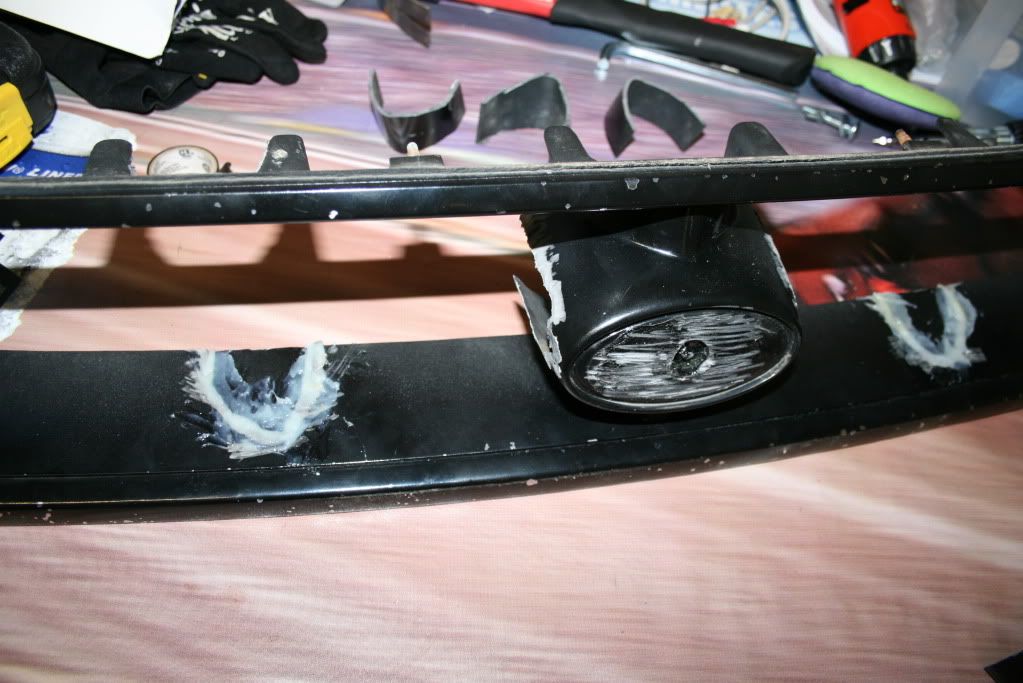 pic 6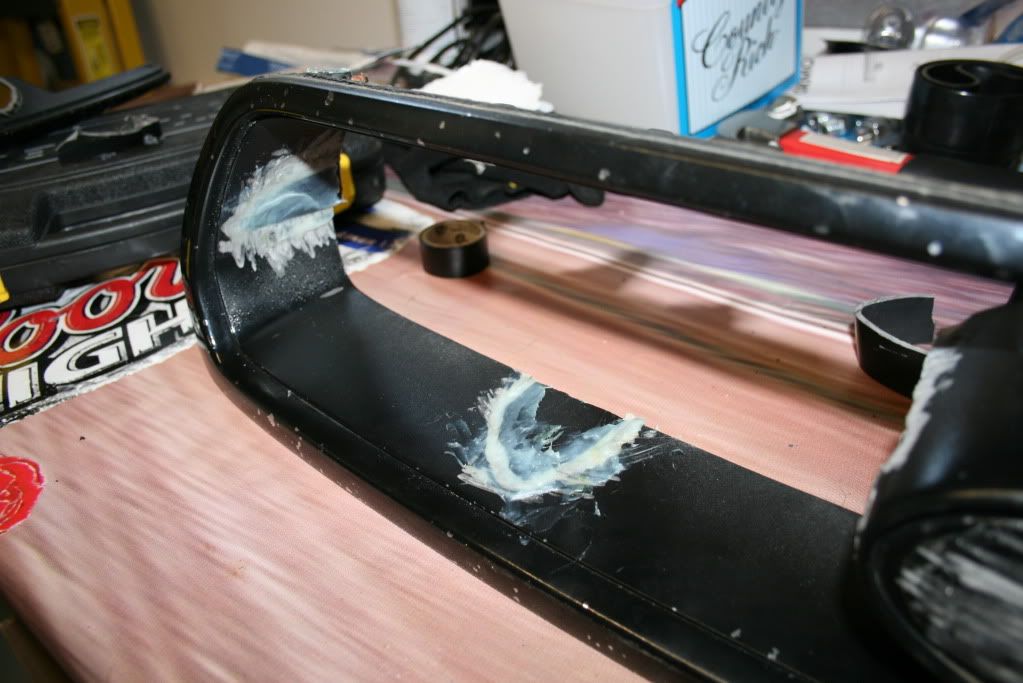 pic 7
The curve of the piece around the Suby Emblem is going to be the most difficult, hopefully I can get it to work out. I also hope I can sand this stuff down... Its all a learning process for me, so any tips are appreciated! Ill keep you guys posted on my progress!