Was searching around on the nets recently and came across this thread on the Suburu Legacy International forums:
http://www.sl-i.net/FORUM/viewtopic.php ... 455c5fe625
In it the poster describes the prescribed Subaru fix, which involves a lot of measuring and replacing of the gusset around the mirror area and their fix which involves apply a squeezing motion with your fingers. I did the squeezing thing and it worked out great and I know have a HUGE reduction of noise when driving at high speeds (good thing too becouse it was really starting to drive me insane) and since I know this is a common problem I thought I would spread the knowledge to the forums I frequent. Here are some pics of me doing the fix.
Step one: Roll down the window.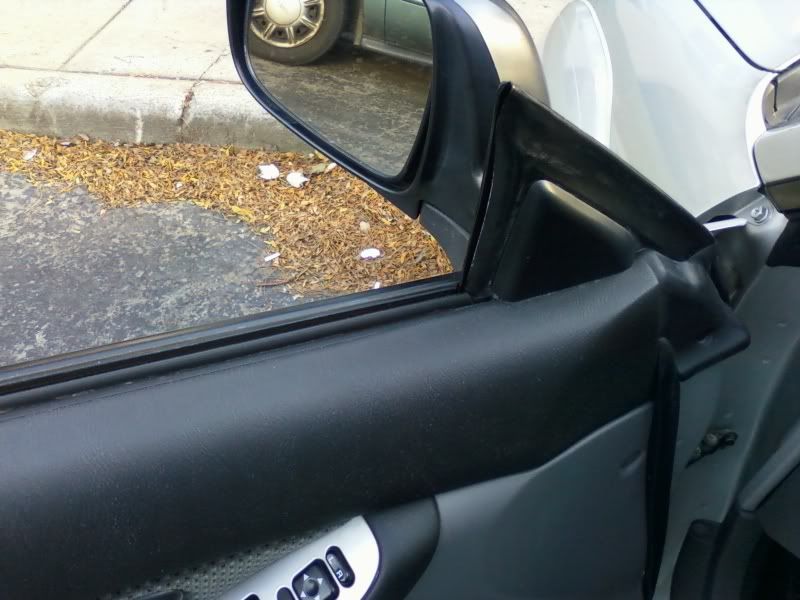 Step two: Start to pry off that little plastic triangle thing at the corner of your window, there arent any screws or anything it just pulls off, wih your finger.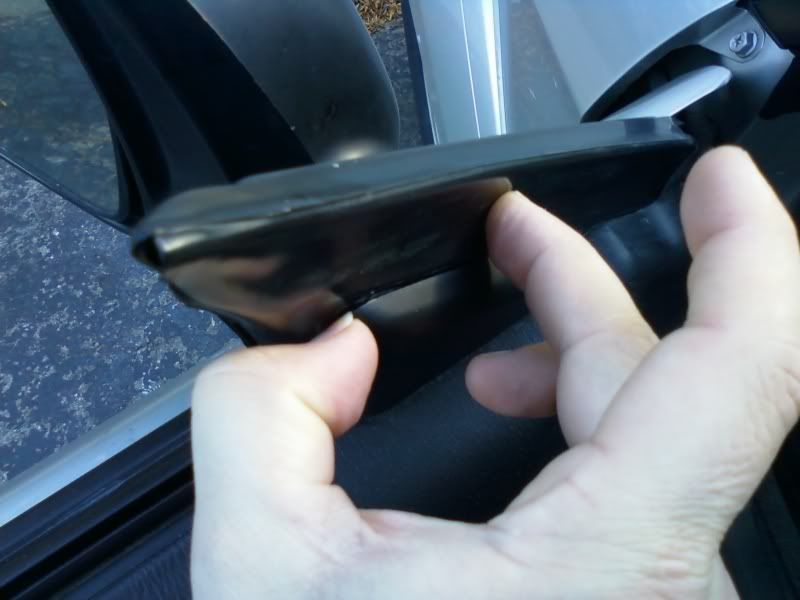 Step three: Finish prying it off with a flat head screw driver or something.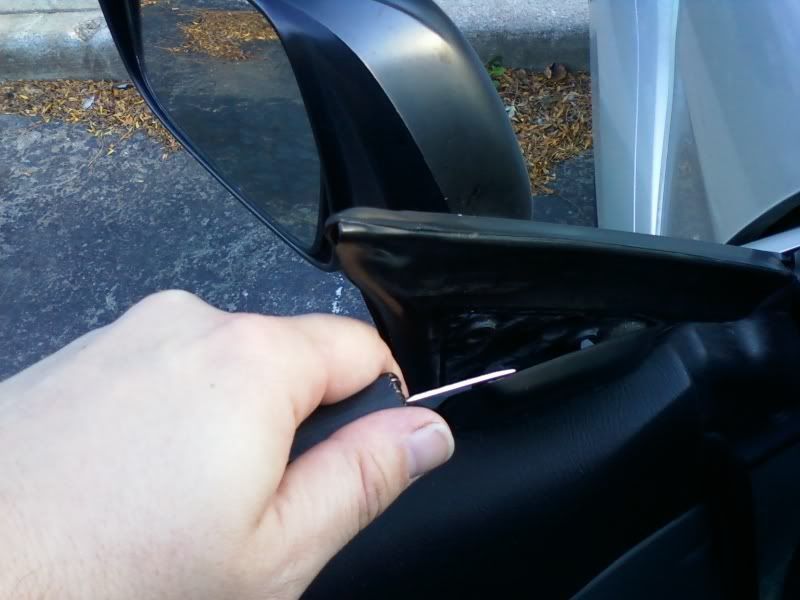 Step four: Apply pressure where my thumb is. That little bit is apparently made of a metal that you can bend inwards and close up that gap the window goes in. *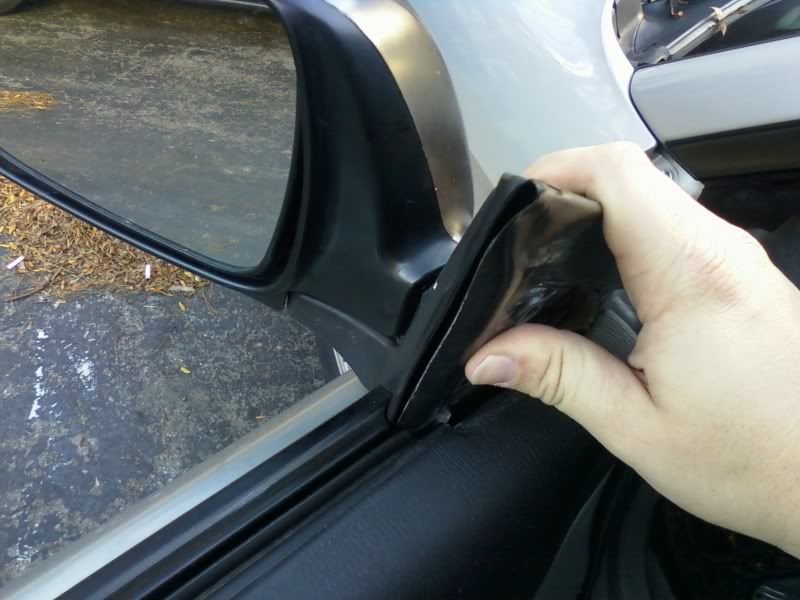 Extra: Since I noticed that the little plastic triangle vibrates a lot during higher speed driving and can cause some noise itself I put some 1/4" microcell foam in it to deaden vibrations (I use this for some other projects I do, a few layers of crafting foam from walmart would probably do the trick as well) though ultimately it doesnt seem to make a difference if its there or not.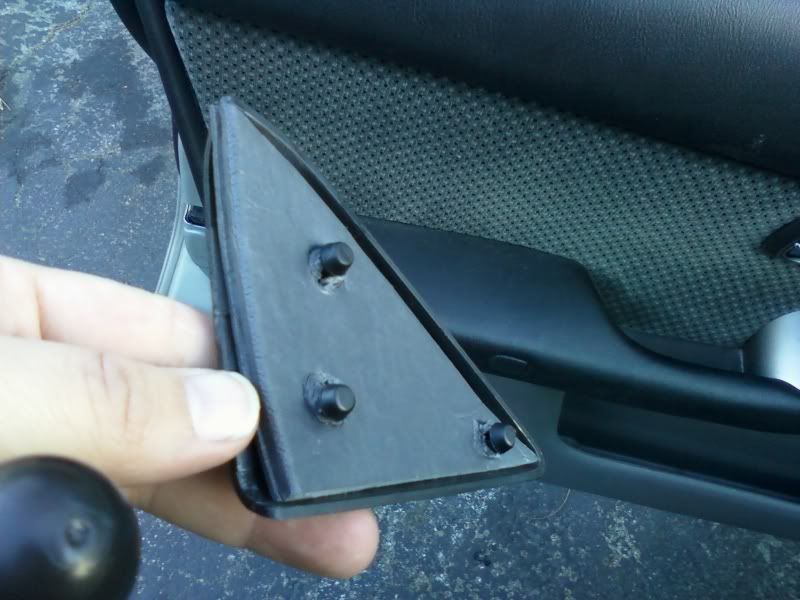 Step five: Roll up your window, close your door and go driving on the highway and rejoice at the lack of sound coming from your door.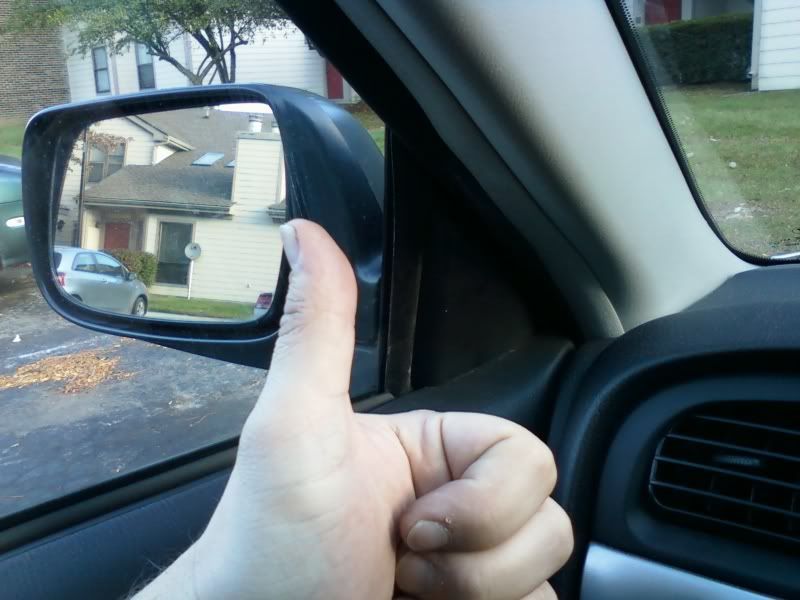 Note* Play with it a couple times to make sure the seal is tight by rolling the window up and down.
There you go; an easy to follow guide on how to reduce wind noise inside your sooby. If it starts making noise again just do it again.
Cross posted to the Baja section of NASIOC.